Yoga Teacher Training in Kerala, India
SAMYOGA - Melding Culture, Science & Experience
Samyoga Yoga Teacher Training School in Kerala offers the opportunity to deepen self-understanding through physical movement, breathing and meditation. We offer personalized yoga classes, yoga therapy classes, Ayurveda treatments, self-exploration yogic techniques as a part of long-term programs which are typically conducted as individual or small group settings. Samyoga stays unique from other practical classes of yoga, since it is focused on linking each individual to the right tools within the vast world of yogic-breath work, guided visualization, mind mapping, meditation, postures, energy movement, mantra chanting, yogic philosophy, western psychology, yoga therapy, human physiology and anatomy through yoga and the modern world.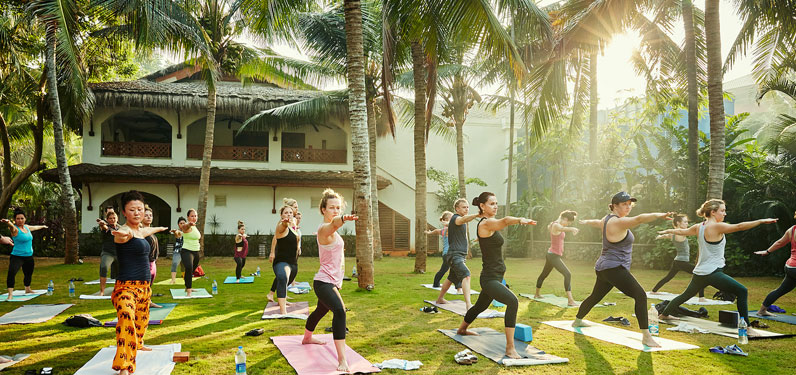 200 Hour Yoga TTC - Teacher Training Course - Samyoga Yoga
Yoga TTC & Yoga Therapy Classes in Kerala, India (Regular & Online Yoga Therapy Classes)
SAMYOGA YOGA
This program is a blend of classical Hatha yoga flow and modern aspects of science inspired by the personalized yoga of Krishnamacharya tradition. The program also assist yoga therapy skills, physiotherapy, kinesiology, somatic and more...
Kalari Yoga
Kerala Traditional Martial Art & Yogic Techniques – Separate Sessions On Northern Style And Southern Style - (Beginners and Intermediate Level Training Only).
Who can Join Us?
No age limit, no gender bar
Beginners, intermediate and advanced yoga practioners, Yoga and fitness lovers
All gym enthusiasts and sports persons
Kalari Yoga
It is a complete system of body-oriented therapy with an emphasis on the expansion & development of the senses. Kalari Yoga improves flexibility and stability of core muscles. It stimulates muscle tissue, Myo-fascia and connective tissue. It is a high energy form of exercise. Useful as aerobic exercises and strength training.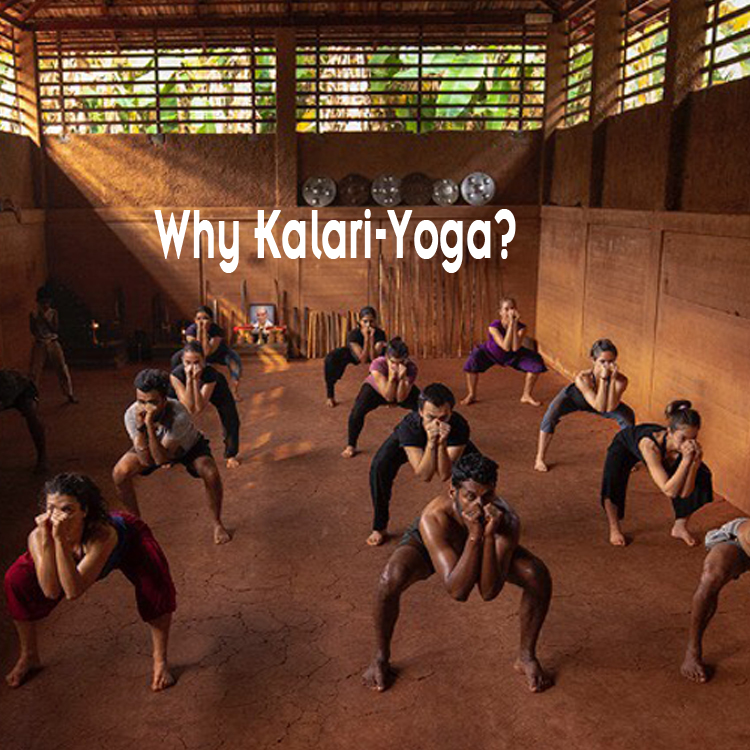 Melding Culture, Science and Experience to YOGA.
SAMYOGA is a fully dedicated group of Scholars/teachers/trainers/doctors and yoga aspirants from South India dedicating themselves to principles and practice of yoga. Our founder and the visionary Salini, through her years of experience and innovations aims in delivering Yoga in its pure and authentic form suitable for all groups of people. Learning authentic yoga always remains as a challenge for most individuals due to the diversity in its approaches in various traditions. "SAMYOGA" has found its own path in projecting Yoga as a tool of reconstructing and remodeling life, not just as a method of physical practice. Salini says "Yoga is different layers of self exploration which can be practiced by observation of self during the life journey…". "Yoga is a unique natural process of life, so each individual leaning towards it, should accept yoga as a normal life experience and it should become a life style, all the paths of life ends in yoga that is "SAMYOGA" Our institute prepare students to become good observers and thereby becoming true yoga practitioners and teachers. At SAMYOGA we provide an inspiring environment for yoga classes so that we can learn unbiased yoga coherently and seamlessly. The main focus of our programs is to deliver simple and effective yoga training programs to all groups of people world wide. We have incorporated the above-mentioned principles on basis of above-mentioned principles in our ventures, Samyoga TTC program, and Samyoga Workshops.

Our Locations
Samyoga Yoga Training Center Attingal
Samyoga Yoga Therapy Studio Kuravankonam
Samyoga Kalari-Yoga Kovalam
Samyoga Kalari-Yoga Vellayani